Working From Home: How to Overcome 3 Eating Challenges
Fueling better health habits when you work from home
Working from home has led to some additional eating challenges for many people.  If you've been lacking structure, triggered to eat more with the pantry and refrigerator nearby and struggling with stress or boredom eating you are not alone.

WATCH the interview featured on GLOBAL MORNING NEWS here:
Here are 3 common eating challenges when working from home and what to do about them:
#1
Mindless eating


It is easy not to pay attention to what and how much you are eating when you are distracted as you juggle work, home and homeschooling all at once with no separation.
Try this:
When you are eating only eat (stop eating in front of your smartphone, computer and TV).  Implement a family rule of "no technology at the table" and have your kids hold you accountable.

Take 3 deep breaths before eating to reconnect with your body and get out of your head.  When you do you can better prepare yourself to be able to listen to your hunger and fullness cues.

Before and after you eat, rank your hunger on a scale of 1 to 5




(1 = extreme hunger, 2 = slightly hungry, 3 = neutral, 4 = comfortably full, 5 = extremely full) Practice beginning to eat at a 2 and stopping eating at a 4.
#2
Visual triggers to eat
With our desks just steps away from the refrigerator and pantry it is visually triggering to eat especially as a way to unwind or procrastinate.
Try this:
The closer food is within our sightline the more likely it is we will eat it because we are visually cued.  Our brain is designed to seek pleasure and repel pain so when given the choice between eating cookies or working on a boring or difficult work task we will naturally seek out the cookies which immediately boost mood.

Keep hard to manage junk foods out of sight and foods such as fruit and veggies you are trying to eat more sliced up and displayed beautifully in your visual peripheral.

Place hard to manage foods such as potato chips into bowls since the vast majority of people eat packages not portions.
#3
Emotional eating
Boredom, loneliness and stress is causing overeating (and in some cases undereating)
Try this:
Some amount of emotional eating is normal for all of us and that is OK, it is only a problem if food is becoming distressing and a regular go-to form of comfort causing concern.

At hard-to-manage times of day start a new habit and commit to that new habit before you are triggered to eat (or at least tell yourself I must do this new habit

first

and then I give myself permission to emotionally eat if I still must).  Why? Just like a muscle you need to train it to build strength. The new habit works as a distraction and an interruption to help you see there are other ways to deal with uncomfortable emotions.

Pick 5 ideas for new habits or activities you could do when you feel like emotional eating. Some ideas are: get outside, do some gardening, listen/play some music, take a bath, work on a puzzle, do some mindful drawing or head out for a short walk.

Where can I find out more information on nutrition tips for successfully working from home?


Check out these related articles from our blog:
JOIN our upcoming SPRING NUTRITION BOOTCAMP event to get your eating back on track.
Are you struggling with emotionally over or under-eating and worried about the so-called 'quarantine-fifteen'?
Or maybe you're anxious about over or under buying food?
Or perhaps you're craving junk food and stuck for ideas of what to eat?
As a Registered Dietitian for 20 years I know that eating healthfully isn't always easy. If you are like many of the clients our virtual Dietitian team is seeing right now, I'm willing to bet the last few months have been extra challenging for you with working and schooling from home.
To help you navigate a solid yet simple nutrition game plan for your home, I've put together this special online training and key resources to help you get back on track.  You can find out all the details and register here:  SPRING NUTRITION BOOTCAMP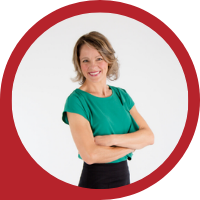 About Andrea Holwegner
CEO, Registered Dietitian, Counseling Practice Director & Professional Speaker
Andrea the «Chocolate Loving Nutritionist» is founder and CEO of Health Stand Nutrition Consulting Inc. since 2000. She is an online nutrition course creator, professional speaker and regular guest in the media. Andrea is the recipient of an award by the Dietitians of Canada: The Speaking of Food & Healthy Living Award for Excellence in Consumer Education....Read more