Zucchini Corn Chowder
Cold weather calls for a cozy, creamy and flavourful chowder
Recipe adapted by Registered Dietitian Shauna Kime from Half Baked Harvest.  
Who doesn't love chowder, it's thick, creamy and delicious. This chowder recipe hits the spot and is full of flavour thanks to the herbs and the secret ingredient, honey. Pair it with some sourdough and it's a great fall and winter meal.  
Makes 8 servings 
What You Need
Zucchini Corn Chowder

 Ingredients:
1 yellow onion  

 

2 tbsp olive oil

 

1-2 medium zucchini, chopped

 

5 cups yellow corn kernels  

 

3 cloves garlic, diced 

 

2 tbsp fresh thyme

 

½ tsp paprika 

 

Red pepper flakes, to taste

 

2 medium russet potatoes, chopped

 

4 cups low-sodium chicken broth

 

1 cup whole milk 

 

1 tbsp honey

 

1 cup havarti or gouda cheese, grated 

 

½ cup cheddar cheese, grated 

 

2 tbsp chives 

 

Optional: bacon bits to serve 
How to Make the

Zucchini Corn Chowder
Recipe:
In a large soup pot, add the oil, onion, and zucchini and cook for 5 minutes or until fragrant. Add the corn, garlic, thyme, paprika, and a big pinch of red pepper flakes. Cook another 2 minutes. Add the potatoes and broth. Cover, bring the soup to a boil, and simmer for 10-15 minutes until the potato is soft.

Transfer half of the chowder to a blender and blend until mostly smooth. Return to the pot. Stir in the milk, honey, and both cheeses, and cook for 5 minutes or until the cheese has melted and the chowder thickens slightly. Stir in the chives and remove from the heat.
Ladle the chowder into bowls and top with bacon if using and any fresh herbs you have on hand such as basil, thyme and oregano. Enjoy!
If you gave this fall soup recipe a try, make sure to post a photo of your chowder and tag us on Facebook and Instagram @HealthStandNutrition.
Nutrients per serving

:
349 Calories
45 g Carbohydrate 
16 g Protein 
115 g Fat 
4.7 g Fiber  
Looking for more simple meal-planning tips and healthy recipes?
Sign up for our weekly newsletter for a healthy recipe of the week and nutrition articles and videos with a balanced living philosophy to help encourage healthy habits but still save room for your favourites. Our nutrition newsletter is written by the Calgary Nutritionists on our team who each hold a professional Registered Dietitian license to ensure you are getting credible advice.
Click here to sign-up for our free weekly nutrition newsletter
Check out more fall soup recipes on the blog here: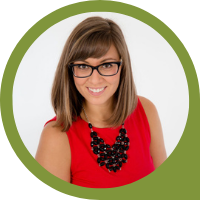 Shauna Kime
Registered Dietitian & Online Nutritionist - Weight Concerns, Women's Health, Diabetes & Meal Planning
The first thing you will notice about Shauna is her contagious optimism, energetic personality and zest. Shauna loves teaching and has a heart full of compassion and empathy for helping clients work through health concerns. Shauna specializes in healthy cooking, diabetes, cardiovascular health, weight concerns and womens health. Read more