Healthy Breakfast Ideas for Summer
What to eat for a healthy breakfast
Looking for some new healthy breakfast ideas this summer? Read on as we've got some tasty variations for healthy breakfast choices you are going to love. But first, lets review some of the most asked breakfast questions before we dive into the ideas.
How soon should I eat breakfast (especially if I am not really hungry)?
How soon you eat your breakfast will depend on where you are currently starting from:
What does a balanced breakfast look like?
Your brain needs carbohydrates for thinking, concentrating and elevating your energy. Carbohydrates are also the "gasoline" to fuel working muscles. Protein-rich foods are important to help sustain fullness and provide longer lasting energy and productivity.
A simple way to think about breakfast is to ensure you have the following three components:
Grains/starches such as whole-grain toast, pancakes, high-fibre breakfast cereal, oatmeal or leftover pasta, rice or other grains from supper.
Fruits/vegetables such as fresh fruit, canned unsweetened fruit, dried fruit, frozen fruit or even raw or cooked veggies if you prefer.
A source of protein, such as peanut butter, eggs, cheese, cottage cheese, yogurt, milk, soy milk, nuts/seeds, protein powder, tofu, meat, poultry or seafood.
WATCH My Interview on CTV News: Healthy Breakfast Idea
What are some ideas for some healthy summer breakfast ideas?
Not only do the following ideas work well for breakfast or a weekend brunch they can also work well for lunches and 'breakfast for supper' themes as well. Here are 15 ideas for what you can make this summer:
Summer style French toast done 5 ways:
Healthy oats done 5 ways:
Eggs done 5 ways:
Looking for more healthy breakfast ideas or advice about healthy eating?
Sign up for our free weekly newsletter and get a tasty recipe of the week alongside nutrition and healthy eating articles for healthy living. SUBSCRIBE TO OUR NUTRITION NEWSLETTER
Contact us for additional private one-on-one Calgary Dietitian / Online Nutritionist support specializing in meal planning, weight concerns, emotional eating, eating disorders, digestive health issues, diabetes, heart health, fertility, kidney disease and more: REVIEW OUR PERSONAL NUTRITION COUNSELING SERVICES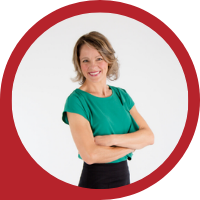 About Andrea Holwegner
CEO, Registered Dietitian, Counseling Practice Director & Professional Speaker
Andrea the «Chocoholic Nutritionist» is founder and CEO of Health Stand Nutrition Consulting Inc. since 2000. She is an online nutrition course creator, professional speaker and regular guest in the media. Andrea is the recipient of an award by the Dietitians of Canada: The Speaking of Food & Healthy Living Award for Excellence in Consumer Education....Read more