Oatmeal Drop Scones Recipe
Oatmeal Drop Scones Recipe
This is a simple mix and drop on the baking sheet scone, quick to make as a side for soup or stew, or as a baked treat with jam. Makes 8 scones.
What you need:
1 3/4 cups flour (all purpose)
1 cup quick cooking oats
2 tbsp sugar
2 1/2 tsp baking powder
1/2 tsp baking soda
1/4 tsp salt
1/2 cup cold butter, cubed (or grated)
1 cup buttermilk
1 egg
How to make:
Preheat oven to 400, and line baking sheet with parchment paper.
Mix flour, oats, sugar, baking powder, baking soda and salt in large bowl.
Cut in butter with a pastry blender, or two table knives (or grate semi-frozen butter, and mix in).
Whisk buttermilk with egg, and pour into flour mixture, and stir until mixed.
Separate dough into 8 equal sized pieces and place on parchment paper lined baking sheet. Bake for about 25 minutes, let cool.
Per scone:
Calories – 294
Protein – 7 g
Fat – 14 g
Carbohydrates – 36 g
Fibre – 2 g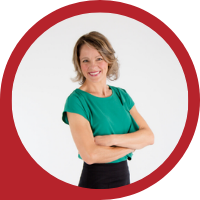 About Andrea Holwegner
CEO, Registered Dietitian, Counseling Practice Director & Professional Speaker
Andrea the «Chocoholic Nutritionist» is founder and CEO of Health Stand Nutrition Consulting Inc. since 2000. She is an online nutrition course creator, professional speaker and regular guest in the media. Andrea is the recipient of an award by the Dietitians of Canada: The Speaking of Food & Healthy Living Award for Excellence in Consumer Education....Read more