11 Ways to Serve Cucumbers
Tips for getting more veggies on your plate

Since many of our clients could benefit from eating more veggies but need help with a few new ideas, this short blog post is devoted to some practical ideas on how to enjoy cucumbers in different ways.

1. Place hummus or your favorite raw veggie dip in the bottom of a martini glass and add cucumbers that have been sliced into long skinny fingers
2. Use a mandoline to slice cucumbers into paper-thin round slices. Soak in white vinegar with a pinch of sugar, pepper, and salt.
3. Try our simple recipe for Creamy Cucumber Salad.
4. Greek salad with diced cucumber, peppers, onions, black olives and crumbled feta cheese. Toss in a vinaigrette made with 2 parts olive oil, 1 part fresh squeezed lemon juice and season with oregano, salt and pepper.
5. Chopped Chef Salad! This is a yummy recipe that works great with leftover grilled or roast chicken or turkey.
6. Slice cucumber rounds on top of whole grain crackers spread with herb and garlic cream cheese.
7. This tasty Beef Thai Salad is a substantial meal salad that you and your family will enjoy.
8. Toss cucumber slices with frozen mango and unsweetened juice into the blender to create a refreshing smoothie.
9. Try this family-favorite recipe that is one of my husband and sons favorites: Asian Salad Bowls.
10. Enjoy this fun recipe for Greek Salad Cucumber Cups
11. Or try making cucumber noodles!
Looking for more simple meal planning tips and healthy recipes for a healthier lifestyle? Sign up for our weekly newsletter for a healthy recipe of the week (and nutrition articles and videos with a balanced living philosophy to help encourage healthy habits but still save room for your favorites). Our nutrition newsletter is written by the Calgary Nutritionists on our team who each hold a professional Registered Dietitian license to ensure you are getting credible advice.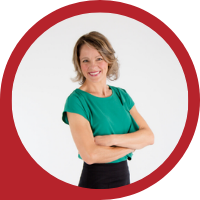 About Andrea Holwegner
CEO, Registered Dietitian, Counseling Practice Director & Professional Speaker
Andrea the «Chocolate Loving Nutritionist» is founder and CEO of Health Stand Nutrition Consulting Inc. since 2000. She is an online nutrition course creator, professional speaker and regular guest in the media. Andrea is the recipient of an award by the Dietitians of Canada: The Speaking of Food & Healthy Living Award for Excellence in Consumer Education....Read more