10 Essential Spices & Herbs to Add Flavour & Fun to Meals
With these herbs and spices on hand, you're never far from a delicious meal
Do you struggle with using the same spices over and over? Or do you turn to sauces to introduce flavour into your dishes? Herbs and spices can make a huge difference in your cooking! Often we find our food bland, boring, and repetitive, but learning what a few essential spices or herbs can do to compliment the foods we are cooking with can reinvent our meal and make it absolutely delicious! It is these flavour boosters that can transform an ordinary cook's meal into an extraordinary dish.
Herbs and spices are both flavour enhancers but they differ based on what part of the plant they come from. Herbs are referred to the fresh part of the plant, usually the leaves. Where spices come from the non-leafy part of the plant, usually the dried root, dried stalk, seeds or dried fruit of the plant. You can use them in combination or individually.
There are SO many different herbs and spices out there. There are specific spices that you will find in different styles of cuisines such as tumeric in Indian dishes, oregano in Greek dishes and chilli powder in Mexican dishes. Some spices also come in mixes, such as Italian seasoning or premixed taco seasoning. I am going to share some of my favourite essential spices and herbs that I think everyone should stock in their pantry regularly.
I love to use fresh herbs in my cooking as much as possible as it adds the most kick. Often when we buy fresh herbs they can go off quickly if not used right away. There are some herbs I freeze just as they are – thyme and rosemary, or you can freeze herbs fresh in oil in ice cube containers or water to add directly to a pot for soups or to sautéed veggies in. Another thing you can do is choose to dry your own herbs with what is left from your fresh bundle.
Most people have their favourite spices and herbs or the basics in their house. Others have a whole spice rack and only use 3 different ones! I believe both fresh and dried herbs and spices can be used in almost any dish to add extra flavour and depth to recipes. Learning what pairs well with certain meats or cuisines will help transform your cooking. These are my top 5 essential spices and top 5 herbs I use on a regular basis, and some I find get overlooked.
Top 5 Essential Spices:
1)
Cinnamon
Cinnamon is a spice from the bark of several species of trees. It can be used in both sweet and savoury dishes and is often used in baking. Traditionally you will find cinnamon in cinnamon buns, chai lattes, or sprinkled into many desserts. I love adding cinnamon to a pork loin roast with apples or to mashed sweet potatoes. It adds a bit of sweetness without needing to add sugar.
 2)
Cumin
Cumin is a spice that comes from a flowering plant native to the Middle East and can be used in either the full seed or ground as a powder. Cumin is used in a lot of Latin American and African cuisine. My favourite recipes to use cumin in is corn chowder soup and Mexican pasta salad.
3)
Ginger
Ginger can be used fresh or dried. Did you know you can freeze ginger whole and it will grate so much easier, not to mention keep for a lot longer! Ginger is used in a lot of Asian style dishes but can also add a fragrant punch to salad dressings, marinades, baking and even in a good ol ginger beer! My favourite use for ginger is in a peanut sauté sauce that can be used as a stir-fry sauce, dipping sauce for lettuce wraps or used as a salad dressing.
4)
Mustard powder
Mustard powder is a hidden gem in my pantry. It is ground from the mustard seed which is also great in dishes but I find the powder is more versatile. Mustard powder is great for adding flavour to salad dressings, marinades, pastas such as mac and cheese as well as scones. I use the whole seed in pickling as well.
 5)
Bay leaf
Bay leaves are unique in cooking as they are used to infuse flavour into this dish but then taken out before serving and not actually consumed. They are often used in soups, stews and sauces. They add lots of flavour without over powering a dish. I also love adding a handful of bay leaves to my beef stew.
 Top 5 Essential Herbs
1)
Dill
Dill in my opinion is so much more than dill pickles or dill chips. Both the leaves and seeds of the dill plant can be used in dishes. Often the seeds are used for fermenting. Fresh dill adds so much flavour without overpowering other flavours in a dish. Dill is often found in dips or marinades and often pairs well with fish such as salmon. My favourite way to have dill is to add fresh dill to a foil packet of potato, onion and sweet potato or to add it to scrambled eggs.
2)
Basil
Basil is often used dried in many herb mixes. There are many different types of basil and often found in Italian or Mediterranean style dishes. I find fresh basil adds so much flavour as a full, rough chopped leaf in salads. It is also great on top of pasta dishes or as a garnish. But there is so much more flavour in the small leaf that can be used for more than just garnish. Try it in a watermelon salad with lime, feta and black pepper. Or make your own brushetta with fresh tomatoes, red onion and lots and lots of basil. If you grow your own basil or buy a plant you can always make pesto if you find it grew well in your back yard. Basil is also awesome in infused water with some orange slices.
3)
Mint
Like basil, there are several varieties of mint, around 20 to be exact. Some of the ones you might be familiar with are peppermint and spearmint, often the flavour of our chewing gum or tooth paste. But mint offers so much more than just that. Mint offers a very fresh taste when added to meals. When using mint in a dish its best to add them at the end of the cooking process or fresh to help maintain the integrity of the leaf which preserves its flavour. Mint is often used in Middle Eastern cuisines, pairing well with lamb, and found in soups and veggie dishes. I love mint in drinks – hot tea, cold iced tea or even in a smoothie. I also find it goes well with all meats not just lamb as well as rice pilafs. 
4)
Thyme
Thyme is actually part of the mint family and adds a very subtle and savoury flavour to dishes. It is often used in Mediterranean, Italian and French cooking. Its close cousin is oregano so sometimes they are found in dishes together. Thyme can be added to stocks or stews as a whole stem to add flavour, you can then remove the entire stem at the end, like a bay leaf, or you can pull off the leaves and keep them in the dish. My favourite is adding thyme to my french onion soup!! It goes great with poultry and other veggie dishes such as roasted veggies.
5)
Fennel
Although I would not necessarily say fennel is like the traditional herbs I have mentioned, it packs an abundance of flavour. All parts of the fennel plant are edible. You can use the leaf like top of the fennel as a garnish or the same way you would use any other herb. Where the bulb has a sweet licorice flavour and can be sliced into thin wedges and eaten raw in salads or cooked into casseroles. My favourite way to have fennel is in a citrus salad with salmon. Because of the licorice flavour fennel has I recognize its not going to suit everyones liking, but trust me when I say this is one hidden gem in the world of flavour.
My biggest recommendation in the kitchen, step outside the box of what you know or think 'goes' and mix things up. You can never go wrong trying something new or using these or other essential spices or herbs to deepen the flavour of your dish. If it tanks, you never do it again, but on the other hand, you could create the most amazing flavour profile you have ever experienced, and then, there is no going back! So experiment with some of my favourite herbs and spices if you have never tried them before. OR maybe you have but have never considered them outside the traditional way you use them. I promise you, you wont regret it!
 Try some of these recipes to introduce a new-to-you essential spice or herb to your meals:
Looking for more information on recipes or dietitian nutrition counselling?
Looking for more simple meal planning tips and healthy recipes for a healthier lifestyle? Sign up for our weekly newsletter for a healthy recipe of the week (and nutrition articles and videos with a balanced living philosophy to help encourage healthy habits but still save room for your favorites). Our nutrition newsletter is written by the Online / Calgary Nutritionists on our team who each hold a professional Registered Dietitian license to ensure you are getting credible advice.
Learn more about Healthy Eating Tips, Food Recipes and more: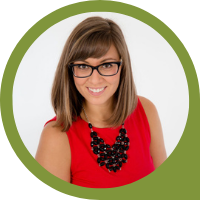 Shauna Kime
Registered Dietitian & Online Nutritionist - Weight Concerns, Women's Health, Diabetes & Meal Planning
The first thing you will notice about Shauna is her contagious optimism, energetic personality and zest. Shauna loves teaching and has a heart full of compassion and empathy for helping clients work through health concerns. Shauna specializes in healthy cooking, diabetes, cardiovascular health, weight concerns and womens health. Read more