Canned Beans Healthy Recipe Ideas
Ideas for using canned black beans, lentils and chick peas in recipes
Need a canned beans recipe that is not only healthy, but also super delicious? This article can help. Canned beans are a great option to add to your meals to create tasty, economical and nutritious meals. Canned legumes (beans, lentils, peas) are healthy sources of protein, fibre, iron and other key nutrients for health.
If you are looking for healthy plant-based meals, meatless Monday vegetarian options or lunch or supper ideas you can make with common foods from your pantry, try these simple ideas using canned beans and legumes!
13 Canned Beans Recipe Ideas


1. One of my favorite ways to eat beans is to make them into a croquette (mini patty with bread crumbs that is pan-fried). Grab a simple recipe here for Bean Croquettes and serve with tossed salad and crackers or garlic toast.
2. Beans in tomato sauce served with toast and frozen or fresh veggies.
3. Try this recipe for Green Split Pea Sala with Rice and Cranberries

4. Sauté sliced onions and garlic and add drained and rinsed canned black beans and a sprinkle of chili powder. Add a cup of beer and reduce mixture until liquid is gone and you are left with a flavorful mixture to add to a wrap.

5. Try this family favorite recipe for a Black Bean Tortilla Stack
6. Make a bean salad by adding a can of chick peas or mixed beans, sliced cherry tomatoes (or diced sundried tomatoes if you are out of fresh tomatoes), diced onion, frozen cooked corn kernels, canned/frozen cooked green beans and your favourite vinaigrette.
7. Enjoy this recipe for Mexican Butternut Squash Salad With Beans (you can make this with fresh or frozen butternut squash).

8. Warm a can of drained, rinsed pinto beans or cannellini beans tossed with taco seasoning and salsa. Serve on tostadas or hard shell tacos with guacamole (made fresh, purchased or prepared using frozen avocado chunks) and fresh diced red peppers (or jars of roasted red pepper).
9. Try this delicious combination of chickpeas and swiss chard developed by Julie van Rosendaaal: Roasted chickpeas with garlic and chard
10. Enjoy this Vegetarian Black Bean Kale Tacos Recipe..
11. Top a baked potato with beans in tomato sauce or with the recipe in #2 above along with grated cheddar cheese. Serve with raw veggies and dip.
12.Enjoy this meal-in-one recipe for Quinoa Black Bean Salad.
13. Try this easy weekday supper meal for Veggie Lentil Burgers using canned lentils you can serve on a bun with lettuce, tomato and condiments.
What is your favorite way to use canned beans? Let us know in the comments below if you have a favorite canned beans recipe!
Looking for more simple meal planning tips and healthy recipes for a healthier lifestyle?
Sign up for our weekly newsletter for a healthy recipe of the week (and nutrition articles and videos with a balanced living philosophy to help encourage healthy habits but still save room for your favorites). Our nutrition newsletter is written by the Calgary Nutritionists on our team who each hold a professional Registered Dietitian license to ensure you are getting credible advice.
Click here to sign-up for our free weekly nutrition newsletter: Nutrition Newsletter by our Calgary Nutritionist / Online Dietitian team.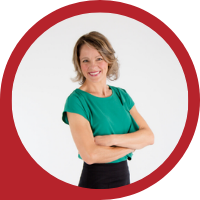 About Andrea Holwegner
CEO, Registered Dietitian, Counseling Practice Director & Professional Speaker
Andrea the «Chocoholic Nutritionist» is founder and CEO of Health Stand Nutrition Consulting Inc. since 2000. She is an online nutrition course creator, professional speaker and regular guest in the media. Andrea is the recipient of an award by the Dietitians of Canada: The Speaking of Food & Healthy Living Award for Excellence in Consumer Education....Read more