12 Salty Snack Recipes and Ideas
Stuck on what to choose as a delicious salty snack other than a bag of chips? This blog post is for you!
Maybe you are not a sweet person, or you just need something a little salty and crunchy to hit the spot. If that's the case, then these recipe ideas are for you. Satisfying snacks don't need to be time-consuming or break the bank. When we are discussing snacks ideally we want them to be paired – a high-fibre carb with a protein +/- a healthy fat. The list below is jam-packed with nutrients, texture, and a little crunch and will definitely hit the salty spot!
1. Bruschetta (on bread or rice crackers)
Sliced tomato with mozzarella cheese and basil

Ricotta, sliced apple or pear, walnuts

Mixed berries, mint, and balsamic glaze

Avocado, red onion, diced tomato

Pesto, goat cheese, sundrie

d

tomatoes

Hummus, sliced cucumber, radish, and feta

Cream cheese, smoked salmon, dill

Grainy mustard, salami, cucumber

Fig jam (or any jam of your choice), spinach, brie, and a slice of green apple 
2. Tortilla chips with salsa and grated cheese or guacamole
3.

Pretzel bites with cheese sauce or

dijon

mustard sauce
You can also use

pre-made

dough from the store and then follow the instructions of the boiling in soda water and baking to make for a quicker snack)

 

 

 
Ingredients:
1 1/2 cups warm water

2 tablespoons light brown sugar

1 package active dry yeast (2 1/4 teaspoons)

3 ounces unsalted butter melted

2 1/2 teaspoons salt

4 1/2 to 5 cups all-purpose flour

Vegetable or canola oil

8-12 cups water

1/3 cup baking soda for boiling the pretzels

1 whole egg beaten with 1 tablespoon cold water and coarse sea salt

 
Cheese Sauce Ingredients:
1⁄2 Tablespoon unsalted butter

1⁄2 Tablespoon all-purpose flour

1⁄2 cup milk

8 ounces of Cheddar cheese, grated

 
 Or make a Dijon mustard sauce by mixing mayo, dijon mustard, a little brown sugar, and apple cider vinegar. 
Instructions for the Soft Pretzels:
Combine the 1 1/2 cups water, sugar, yeast, and butter in the bowl of a stand mixer and mix with the dough hook until combined. Let sit for 5 minutes.

 

Add the salt and flour and mix on a low speed until combined. Increase the speed to medium and continue kneading until the dough is smooth and begins to pull away from the side of the bowl, about 3 to 4 minutes. If the dough appears too wet, add additional flour, 1 tablespoon at a time.
Remove the dough from the bowl, place it on a flat surface, and knead it into a ball with your hands. Oil a bowl with vegetable oil, add the dough, and turn to coat with the oil. Cover with a clean towel or plastic wrap and place in a warm spot until the dough doubles in size, about 1 hour.

 

Preheat the oven to 425 degrees F. Bring the water to a boil in a small roasting pan over high heat and carefully add the baking soda. It will boil over, so add slowly and be careful!
Remove the dough from the bowl and place on a flat surface. Divide the dough into 8 equal pieces, about 4 1/4 to 4 1/2 ounces each. Roll each piece into a long rope measuring 22 inches and shape. Cut the dough into one-inch pieces to make the pretzel bites. Boil the pretzel bites in the water solution in batches. We did about 15 bites at a time. Boil for about 30 seconds. Remove with a large slotted spoon.
Place pretzel bites on a baking sheet that has been sprayed with cooking spray. Make sure they are not touching. Brush the tops with the egg wash and season liberally with the salt. Place into the oven and bake for 15 to 18 minutes until golden brown. Remove to a baking rack and let rest for 5 minutes before eating. Serve with cheese sauce. Enjoy!
Instructions for the Cheese Sauce:
Melt the butter in a medium saucepan over medium heat. Add the flour and cook for 1 minute. Whisk in the milk and cook until slightly thickened. Remove from heat and stir in the Cheddar cheese until smooth and all of the cheese is melted. Season with salt and pepper, to taste.
5.

Layered Greek Dip



On a plate spread hummus, sprinkle with

italia

n

seasoning and a splash of lemon juice. Top with diced cucumber, tomato, sliced

kalart

a

olives and

crumbe

d

feta, sprinkle sliced green onions on top. Serve with crackers or mini pitas. If you have time, try making the hummus from scratch.
8.

Mini Charcuterie Board
Cold meat or pepperoni sticks, cheese, crackers, pickles, olives, sliced apple or grapes,

carrot

and cucumber sticks. Try this veggie charcuterie board recipe.
11.
Baked Potato Slices
Slice a russet potato into thick 2-3 mm rounds. Microwave for 5 minutes until tender. Put on a parchment-lined baking sheet. Top with salt and pepper and garlic powder. Cook for 10 min at 400 degrees F. Then top with grated cheese and bacon

bits

, cook until cheese is melted (can also broil). Top with sour cream and green onions. 
1

2.

Savoury Cottage Cheese
In a bowl mix cottage cheese, diced red onion, diced bell pepper, diced cucumber, smashed avocado, and cracked black pepper. Mix together as a dip and serve with crunchy bread or crackers of choice.  
Whether it is a sweet snack or a savoury one we want to feel full and satisfied after eating it. We want to know that not only did we enjoy what we ate but we nourished our body and listened to our craving's desires. We don't have to jeopardize our health or nutritional goals just because we have a craving. It is finding the right way to satisfy those cravings while still choosing whole, nutritious foods. If you don't find something you enjoy on this list, challenge yourself to get creative with other salty flavours and how they can become a part of a delicious snack!
Looking for more practical meal-planning tips and simple, dietitian-approved recipes?
Sign up for our FREE weekly e-newsletter: Sound Bites. Get practical nutrition tips, articles, videos, and simple recipes written by our team of Registered Dietitians so you can be sure to get the credible sound bites you need for everyday healthy living.
Find out why over 10,000 people subscribe to one of our richest resources! Subscribe below today.
Check out these related posts on our blog: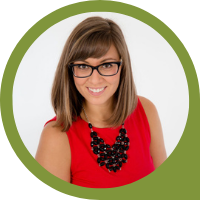 Shauna Kime
Registered Dietitian & Online Nutritionist - Weight Concerns, Women's Health, Diabetes & Meal Planning
The first thing you will notice about Shauna is her contagious optimism, energetic personality and zest. Shauna loves teaching and has a heart full of compassion and empathy for helping clients work through health concerns. Shauna specializes in healthy cooking, diabetes, cardiovascular health, weight concerns and womens health. Read more