Top Nutrition and Food Trends 2022 [VIDEO]
Predictions for our plates!
Keen to learn more about the top nutrition and food trends in 2022?  Each year it is fun to research the latest and greatest insights into what is trending in grocery stores, restaurants and the health and wellness industry in general. 
Here are some of the most common themes you can expect this year.
1. Plant-based everything
It is no surprise that vegetarian diets, plant-based foods, and new innovations in vegan food choices on restaurant menus and grocery stores are a continued trend this year. A trend driven by consumer interest as well as rising food prices.
Restaurants Canada also report flexitarian diets are trending and Technomic reports that one of the fastest-growing proteins at quick-service restaurants are plant-based poultry.  Move over veggie burgers, according to Baum and Whiteman Consultants we can expect fast-food restaurants to test plant-based chicken nuggets and tenders on the menu.  Seeds such as sunflower seeds will join nuts as a popular alternative protein source according to The New York Times food forecasters and Whole Foods and may be good allergy-friendly school options.
Whole Foods used the term "reduceitarianism" this year as a top trend to explain consumers that are "plant curious" and are not ready to give up meat entirely but are willing to spend on animal foods that so-called count towards a move towards sustainability and are ethically raised.
3. Buzz-less spirits and functional fizz
While some consumers were certainly drinking more alcohol through the pandemic there is a move to "drysolation" and Whole Foods and Phil Lempert: SuperMarket Guru predicts this trend isn't going away.  In fact, the beverage of the year in the New York Times dining food trends predictions for 2022 was the non-alcoholic cocktail.  Watch for more buzz-less spirits and creative mocktails appearing everywhere.  Low-alcohol products (mainly beer) are projected to grow 31% across 10 global markets.
According to Baum and Whiteman Consultants there will also be tea spiked with beer and hard kombucha alongside a movement to "boozatarianism" (alternating alcohol beverages with non-alcohol beverages).
Pinterest is predicting a key trend in tea drinking this year with afternoon tea being the new happy hour.  Also watch for functional fizzy beverages such as sparkling water with probiotics, turmeric lattes and beverages with hibiscus, yuzu (a citrus fruit popular in Japan, China and Korea) and moringa according to Whole Foods.
Well + Good in their annual wellness trends report suggests there is a juice renaissance and there is further growth in the freshly made juice industry without added sugar or preservatives.
4. Heritage and fusion cooking
In the Pinterest predicts 2022 report ancestral eats described as "somebody's grandparent's recipes" is highlighted as a key trend to watch.  In Canada, traditional staples from around the globe will be searched more such as authentic Greek recipes, traditional Scottish foods, authentic Lebanese recipes or traditional Chinese food recipes.  Internationally searches such as traditional Norwegian recipes, authentic Filipino recipes, traditional Russian food, traditional South African recipes and traditional Arabic food are trending.
Restaurants Canada predicts food trends in heritage and fusion cooking, fermenting, canning and convenient comfort foods.  The New York Times food forecasters predict Koji bacon, the Chinese spirit baijiu, the noodle soup laksa and Taiwanese breakfast dishes.  They also suggest we will see jollof rice on menus and in the frozen-foods section. When it comes to greens, move over kale as this year sea greens are expected to be in the spotlight for their nutritional profile and sustainability traits since they require no irrigation, no fertilizer or herbicide, no feed and no land to grow.
Baum and Whiteman Consultants also predicts a rise in heritage cooking and a focus on the narratives, histories and roots of cultures and cuisines that have been neglected by mainstream media.  They also suggest black chefs and women chefs may also get more media and financial attention in restaurants and cookbook deals this year. 
Will this be the year the word "ethnic" is purged from culinary vocabulary as we become more versed about racism in food?
5. Sustainability Soars
It is no surprise that an interest in sustainability continues to soar.  ADM suggests many of the biggest consumer trends are grounded in sustainability including plant-based lifestyles, clean and transparent sourcing, responsible animal feeding, advancing renewables and BioSolutions.
Eating well magazine predicts that waste-free cooking and reducing packaging will be a focus to cook, shop and eat with sustainability as a focus.  Restaurants Canada suggests responsible and innovative packaging and meal upcycling and food scrap cooking are becoming popular.  There will also be an interest in B2B waste reduction platforms, apps and technology to help reduce food waste and make environmentally friendly decisions.  The New York Times food forecasters also predict we will start to see tasty tableware and edible cutlery and cups. 
Two of the five global consumer trends highlighted by Mintel are tied to sustainability as a focus – ethics check and climate complexity.  Consumers want their voices to be heard on controversial topics and want to see measurable progress against their goals and ethics.  They also want to see brands mitigate their impact on the environment.
6. Technology Further Takes Off
Technology and innovation in food continues to expand at a faster pace than ever before. The adoption of robots and other forms of automation in the restaurant industry is the #1 trend for 2022 and for years beyond according to Baum and Whiteman Consultants.
Cellular agriculture is another area of growth.  Biological engineering such as the production of animal-free milk or cellular beef, poultry or eggs that don't require the animals to produce the food is currently underway. There is also continued innovation of more plant-based "meats" such as those from Impossible Foods or Beyond Meat given the continued growth in plant-based foods and diets.
Vertical farming continues to grow and has even expanded to your local grocery store. Safeways, Sobeys and Thrify Foods in BC have partnered with Infarm a modular farming unit in select stores for growing fresh greens and herbs.
7. Budgetarians
Mintel suggests necessity will be the strongest consumer force of 2022.  Consumers will be asking themselves the question "do I need this?" and will be assessing what fits their wallet and their priorities.
Food prices will continue to rise and according to the Chef Connexion market report, year over year food price inflation has been reported to be higher than 5%. According to the 12th edition of Canada's Food Price Report published annually by Dalhousie University and the University of Guelph, along with University of Saskatchewan and the University of British Columbia food prices in 2022 will rise 5-7%.  With family grocery bills forecasted to climb $966, Canadians will be searching for deals and discount banners.
In a recent Grow Canada conference, Dana McCauley, CXO from the Canadian Food Innovation Network presented an interesting session titled covid impacts on food and consumer trends.  The new consumers are considered "budgetarians." Generation Z shoppers are debt adverse, looking for deals and want benefits and features at lower prices. This presentation also highlighted the growing trend of dollar stores selling food. Sales here are increasing with some US dollar stores installing freezers and fridges to continue to grow further.
Final Thoughts
So there you have it – 7 key nutrition and food trends for 2022! 
To highlight a few key words and phrases that summarize the vibes of the year they would be:
Simple, familiar, comfort
Kindness, understanding
Yearning, nostalgia, simple, familiar
There are so many other nutrition and food trends for 2022 that could have been shared in this article as you will see if you take a deep dive into the links included in this article to other sources. 
Which 2022 food trend are you most excited about?  Do you have another food and nutrition trend you think should be added to the list?  Share your thoughts in the comments below!
If you are looking for food freedom, a caring supportive co-pilot, and creating sustainable habits that fit into everyday life, we can help.
Our team of experienced Global Online Nutritionists and Dietitians translate the complex science of medicine, nutrition, and health into easy to understand, relevant strategies that even 'nutrition naysayers' or those with the most stressful busy schedules can use. We will help you stop stressing about food and your body. We make healthy eating simple, fun and more effective in improving health and your personal best weight.
Adopt a healthier lifestyle for good: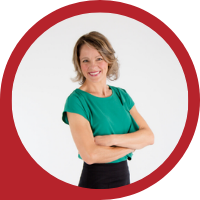 About Andrea Holwegner
CEO, Registered Dietitian, Counseling Practice Director & Professional Speaker
Andrea the «Chocoholic Nutritionist» is founder and CEO of Health Stand Nutrition Consulting Inc. since 2000. She is an online nutrition course creator, professional speaker and regular guest in the media. Andrea is the recipient of an award by the Dietitians of Canada: The Speaking of Food & Healthy Living Award for Excellence in Consumer Education....Read more