Nutrition Spotlight: Legumes
How to make tasty food with legumes in minutes

(and you

don't

even have to be a vegetarian)
What are Legumes?
Whether you are a vegetarian or include animal products in your diet, legumes are a great addition to anyone's daily intake. 
Often people get confused with the terminology used – legumes, beans, lentils, pulses. What is what? What are legumes? Let's break it down. A legume is any plant (there are several thousand species) from the Fabaceae family. It includes its leaves, stems, and pods. A pulse is the edible seed portion from any of these legume plants. And a pulse is the overarching term that includes beans, lentils, and peas. When you go into the grocery store you can purchase dried or canned beans, lentils, and peas.  
Are

Canned

Legumes Healthy?

 
You may be wondering which kind of legumes are healthy, canned or dried. Which should you choose? The truth is, whichever is best for you and your family. 
While the dried version of a legume is preferred by chefs due to taste and texture the nutritional difference between the two is very minimal. Canned versions are often used for their convenience and ready-to-use ability whereas dried beans require soaking for 24 hours and then cooking prior to use. Not often do people have this time or plan it into their weekly schedule. 
If you are new to legumes, the canned versions are perfect to get you started, especially if you don't have the time. Another thing to note is the sodium in the canned options. Yes, they contain higher levels of sodium than dried beans, as salt is used in the canning process, but you can eliminate lots of the salt by buying low-sodium versions as well as thoroughly rinsing the legumes prior to use. 
A benefit to dried legumes is cost, they are often cheaper than canned legumes. However, all legumes are good for us and can be incorporated into a well-balanced diet whether they are canned or dried. 
Are Legumes Nutritious

?
Legumes are very nutrient-dense foods that contain high levels of protein and fiber in a small serving size. They also have good sources of iron, potassium, magnesium, and both vitamins C and B. They are naturally low in fat and because they are a plant-based food, they don't contain cholesterol. A serving size is usually ½ a cup, and in that half a cup you can find roughly 100-120 calories, 20g carbohydrates, 7-9g fiber, 8g protein. Because of their high protein content, legumes make a great option for plant-based diets. In fact, the soybean, where tofu, tempeh, and edamame are derived from, is a complete protein source – bonus! 
How to Use Legumes?
Legumes can be added subtly into a dish to add nutrients, texture, and taste or they can be the stars of the show. It all depends on the dish and how comfortable you are using them. As mentioned above, if you are using dried legumes, they require soaking and cooking time prior to being used. Canned legumes, once rinsed, are ready to be added to any recipe. It doesn't matter which variety you use just ensure you are prepared.  
10 Different Ways to Incorporate Legumes Into Your Cooking
Whether it is the traditional kind using chickpeas or try making it with edamame. Hummus is a great snack with veggies, crackers, or hummus. It also goes well in wraps or as a protein addition to a grilled vegetable sandwich. Try this Creamy Hummus Recipe.
2. Chickpea curry
Lots of curry dishes add or use legumes as the protein source. Pairing it with different vegetables and a creamy curry sauce served on a bed of rice makes for a well-balanced and delicious meal. Try this Indian Butter Chicken with Chickpeas.
3. Black bean burgers
These burgers can be made all year round as they cook best on a griddle or fry pan. You can add different seasonings to them to spice them up! My favourite is cumin and chili powder and serve with chipotle aioli. This easy Chickpea Burger Recipe is great, same with this Lentil Burger Recipe.
4. Lentil Meatloaf
Full of flavour and different textures this meal will definitely steal the show. It pairs well with roasted potatoes and a fresh garden salad. This Red Curry Crockpot Lentil Recipe is great too!
5. Three-bean chili
Like a chili con carne recipe, this meal has all the same flavours but using a trio of different beans (kidney beans, pinto beans, and black beans for example) adds different layers of nutrients and taste.  Try this Chili Con Carne Recipe.
Other subtle ways to add legumes to your meals:
6. Try adding brown lentils to your Bolognese sauce to serve over pasta or make it into a lasagna.  
7. Incorporate black beans into your taco meat, not only does it add nutrients it makes it go further as well.  
8.  Add white kidney beans to a butternut squash mac and cheese. It boosts nutrition and can be creamed into the sauce without detection.  
9. Instead of adding meat try adding Edamame beans to fried rice.  
10. Add all kinds of beans or lentils to soups. If using the canned version, dump them into the soup as it is finished just to warm up.  
Legumes can be added to several dishes, whether they are the main event or just added to boost nutrition or volume, and are not just for vegetarian eaters. They are inexpensive sources of protein that can be and should be incorporated into all diet styles. So next time you are at the grocery store, stock up your pantry with some legumes and try incorporating them into your weekly meal plan with some of the above ideas. Have other ways to include legumes in your diet? We would love to hear in the comments below! 
Check out more related resources on legumes:
Check out these other Health Stand Nutrition related blog posts:
Looking for further support in making lifestyle changes? 

We can help! 
Unsure where to start or feeling stuck on the way? Get connected with one of our dietitians who can support you on your journey. We have a team of experienced dietitians who are passionate about coming along side you and finding personalized solutions to your nutrition challenges.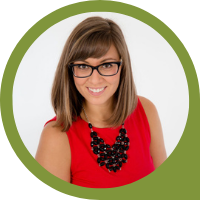 Shauna Kime
Registered Dietitian & Online Nutritionist - Weight Concerns, Women's Health, Diabetes & Meal Planning
The first thing you will notice about Shauna is her contagious optimism, energetic personality and zest. Shauna loves teaching and has a heart full of compassion and empathy for helping clients work through health concerns. Shauna specializes in healthy cooking, diabetes, cardiovascular health, weight concerns and womens health. Read more