Picnic Bento Box Ideas
Healthy eating for your summer adventures
Looking for a fun way to enjoy healthy eating this spring or summer?  We have some great bento boxes ideas you can eat on a road trip, at a backyard gathering with a few friends or family, or enjoy on a picnic or hike. 
What is a bento box?
Bento boxes originated in Japan in the 12th century as a way to carry rice to be carried to work. The word bento means convenience.   In Japan as well as in other countries such as China, Taiwan, Korea and for many Southeastern Asian countries a bento is a widely used single portion take out or home-prepared packable meal.  
Now countries from around the globe have adapted the concept of bento boxes for kids and adults and bento box recipes include all types of international cuisines.  If you haven't made a bento box, give it a try! 
WATCH the Global TV Interview on Healthy Bento Box Ideas here
3 reasons to build a picnic bento box
1. Fun 
We often eat with our eyes more than our stomach and bento boxes offer a visually pleasing list of different colors, textures, shapes and sizes. 
2. Sanitary
One thing we are longing for most after the years we have had with the pandemic is social connection.  Packing a picnic bento box is a fun way to socialize with friends or family members.  Each person can have their own bento box which makes serving food safe and easy. 
3. Flexibility 
There are lots of Bento box ideas that accommodate a variety of diverse eating styles or food personalities. Picky eaters, those with food intolerances or allergies or groups where there are both meat eaters and vegetarians can all be accommodated. 
5 fun bento box ideas for packable picnics
To create a bento box simply use whatever long flat containers you have in the house and place smaller containers inside. Alternatively check out the bento box container options at your local grocery store – typically found beside the plastic sandwich bags – or do an online search where you'll find many cool options that can be shipped to you.   
As for what to include in a healthy bento box for adults or kids, the sky is the limit on what you can toss into your bento boxes!   Use whatever you have in the house to create a balanced meal. Here are some options:   
1. Tortilla roll-up bento box
Spread a wrap with cream cheese or hummus mixed with grated carrots, spinach and/or diced red peppers.  Roll these up and cut into bite sized pieces. 
Add a hard cooked egg(s), a few cubes of cheese and seasonal fruit such as blueberries, strawberries or fresh cherries on the side.   
Complete the bento with a tasty sweet treat such as a homemade energy ball(s) such as one of these recipes here:  Nutty Chocoholic Balls or Nut-free Energy Balls. 
2. Plant based power bento box
Prepare a healthy grain based salad such as this Quinoa Black Bean Salad or Green Split Pea Salad with Rice and Cranberries or Mexican Rice Salad.  
Pair this with a mix of sliced watermelon triangles or skewers of any seasonal fresh fruit. For dessert add dried fruit such as dates or dried apricots along with almonds or pecans or try this recipe for Banana Chocolate Chip Cookies or my Award Winning Cocoa Energy Bars.
 3. Greek goddess bento box
Start with mini whole wheat pita bread or large pitas sliced into triangles and a side of tzatziki dip and/or hummus.  Looking for a yummy hummus recipe?  Try this recipe here on our blog:  Creamy Hummus. 
Include a colorful Greek Salad and a beef, pork or chicken souvlaki skewer as a side. 
No Greek goddess meal would be complete without baklava for dessert. Unless you are up for baking this from scratch, this might be something you purchase to add to your bento. 
(If you are time strapped or really don't enjoy cooking you can save time by purchasing the baklava, Greek salad, hummus, tzatziki and pre-prepared souvlaki skewers from your local grocery store. 
4. Healthy chicken finger bento box
Make up one of these recipes for healthy breaded chicken fingers: Simple Baked Chicken Fingers or  Pecan Parmesan Chicken Fingers.  Include a sweet Thai chili sauce, plum sauce or honey Dijon sauce for dipping. 
Serve with raw veggies and dip such as grape tomatoes, carrot sticks, radishes, broccoli, snap peas or cauliflower. 
Don't forget to include a cookie such as one of my favorites which is a Healthy Oatmeal Chocolate Chip Cookies Recipe or this recipe for Flourless Black Bean Brownies. 
 5. Shrimp or tofu salad roll bento box
Assemble shrimp or tofu salad rolls by following this recipe here on our blog: Salad Rolls.  No time to make the salad rolls or don't enjoy cooking? No problem order some of these from your local neighborhood Asian restaurant to add to your bento box. 
Pair your salad rolls with snap/snow peas and carrot sticks or an Asian cabbage/cucumber/carrot salad with a sesame dressing or this Rainbow Edamame Salad recipe. 
Enjoy green grapes, fresh or dried mango slices or dragon fruit as your dessert. 
Looking for more bento box ideas or seasonal meal inspiration?
Check out these previous related articles on our blog: 
Looking for more simple meal planning tips and healthy recipes for a healthier lifestyle? Sign up for our weekly newsletter for a healthy recipe of the week (and nutrition articles and videos with a balanced living philosophy to help encourage healthy habits but still save room for your favorites). Our nutrition newsletter is written by the Online / Calgary Nutritionists on our team who each hold a professional Registered Dietitian license to ensure you are getting credible advice.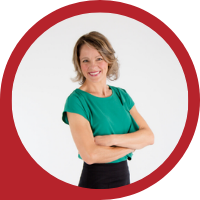 About Andrea Holwegner
CEO, Registered Dietitian, Counseling Practice Director & Professional Speaker
Andrea the «Chocolate Loving Nutritionist» is founder and CEO of Health Stand Nutrition Consulting Inc. since 2000. She is an online nutrition course creator, professional speaker and regular guest in the media. Andrea is the recipient of an award by the Dietitians of Canada: The Speaking of Food & Healthy Living Award for Excellence in Consumer Education....Read more