Top 7 Healthy Vegetables on a Budget
High nutrition

al value vegetables at a lower price point
Feeling the pinch of rising food costs and produce costs at the grocery store?  Wondering what the cheapest vegetables you can buy might be that pack good nutrition? This article will focus on some strategies that can help you eat more vegetables on a budget and save on your grocery bill. 
How much are food prices and vegetables

specifically

rising?
In the early part of 2022, Canada's Food Price Report 2022 forecasted an overall food price increase of 5-7% for the year ahead which was the highest predicted increase in food prices since the report began over a decade ago.  Vegetable costs were predicted to rise 5-7%. At that time it was estimated that families would pay nearly $1,000 more for food this year.   
Now only a few months later, food prices in Canada are predicted to rise again and there are new further concerns about food insecurity worldwide. 
What are some of the factors leading to the rising cost of food

and vegetables

?
High energy prices, labour shortages and inflation

 

Supply chain disruptions, cost of sanitation and PPE (personal protective equipment), transportation issues and decreased efficiency/disruptions due to closures that started with the global pandemic

 

Climate change impacting weather negatively

 

Consumer demand for sustainable and ethical practices

 

Russian invasion of the Ukraine added stress to commodity prices of things like wheat and oil as well as the cost of fertilizers for farmers crops

 
What are the cheapest vegetables to buy that have a high amount of nutrition?
First of all it is important to note that ALL vegetables are good vegetables so go with the vegetables that are available to you, that are affordable for your budget and that you enjoy.   
Before shopping check out your local grocery store flyers and buy what is in season as the taste and price point will often be better. Wondering which vegetable are in season to inspire your meal planning?  Check out this handy guide "What's in Season: Your Guide to Canadian Fruits and Vegetables"
Here are 7 of the cheapest vegetables on a budget:
1. Cabbage
Cabbage is most often enjoyed raw in a coleslaw such as something like this

Apple Poppyseed Coleslaw

recipe.  

 

You might also enjoy cabbage in a soup, stir-fry, steamed or in cabbage rolls or casseroles.

 

Try this

Roasted Cabbage

recipe or simple weekday

Sauteed Cabbage

side dish. 
5. Frozen peas
Frozen peas should be a staple in your freezer.  They are highly nutritious and simple to cook.  Enjoy them as a fast weekday side dish with a touch of butter, salt and pepper or with fresh squeezed lemon and grated parmesan cheese.

 

Try this tasty recipe for

Easy Indian Spiced Peas

and if you love guacamole you might also want to try this 4 ingredient

Pea and Avocado Dip

recipe for a fun variation

 
7. Fresh or frozen spinach
What are some other cost savings tips for my grocery bill and overall budget in general? 
Looking for the cheapest vegetables at the store is one option but don't forget to think about reducing food waste and how you manage your produce drawer in your refrigerator.   
Check out this previous article and video on reducing food waste at home and understanding the proper storage of fruits and vegetables here:  How to Reduce Food Waste at Home  
Also check out this article on our blog: Tips and Tricks for Grocery Shopping on a Budget  
Check out the visual pictures on this page showcasing "What Can $20 Get You" when it comes to fruits and veggies.  
Struggling with meal planning or organizing your recipes

in a way that makes weekly meals feel quick and easy?
Our online and in-person Dietitian team is here for you! We can show you how to take the "talking the talk" of nutrition and move it into "walking the walk".
Healthy eating can be easy, efficient, flexible, and FUN!
Let us show you how – reach out to us directly below! 
Looking for more great articles and nutrition information?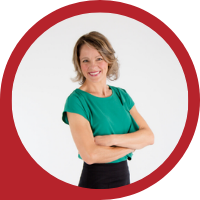 About Andrea Holwegner
CEO, Registered Dietitian, Counseling Practice Director & Professional Speaker
Andrea the «Chocolate Loving Nutritionist» is founder and CEO of Health Stand Nutrition Consulting Inc. since 2000. She is an online nutrition course creator, professional speaker and regular guest in the media. Andrea is the recipient of an award by the Dietitians of Canada: The Speaking of Food & Healthy Living Award for Excellence in Consumer Education....Read more