Best Healthy Recipes of the Year
Which of these Popular Healthy Recipes did you Try in 2020?
Every year we share more than 50 dietitian tried and approved recipe to our blog. We love when you share with us those that you've also tried and what you enjoy about them! We are all doing a lot more cooking at home this year. Perhaps you'd like to try one of our most popular recipes in 2021? Share with us in the comments which you've tried or what new recipes you'd like to see next year.
In no particular order, here are the top 20 most popular recipes we've shared in 2020.
Enjoy this nutritious recipe for chili con carne served with a tossed salad and whole grain bun or on top of a baked potato with grated cheese. Freeze extras for portable lunches for weekday meals at school or work.
This colorful healthy soup recipe is a great meal-in-one served immediately, made ahead or to quickly assemble when you have leftover grilled chicken (or turkey!) to use up.
In our family we call this easy vegetarian recipe "Mexican Pie" since you slice this into wedges. Use the ratios of the ingredients below as a rough guide and add more or less of certain ingredients depending your taste preferences.
I like to call these oatmeal chocolate chip cookies "health geek cookies!" If you are looking for a healthier cookie recipe that is loaded with all sorts of good stuff this is it! This recipe freezes excellent for snacks on the go.
This is a fabulous vegetarian slow-cooker meal courtesy of Canadian Lentils. This red lentil soup recipe is simple to prepare and perfect for a healthy weekday meal or leftover lunch.
This recipe from Dietitians of Canada on cookspiration.com  is an easy, healthy cauliflower pasta bake that you and your family will love. Pop the vegetables in the oven to roast while you cook the pasta, then stir it all together with zippy Asiago cheese and you've got a pasta dish that's sure to become a new favorite.
This tasty and healthy recipe for pecan parmesan chicken fingers from Dietitians of Canada is sure to become a family favorite! Make these at home with your kids for a 'Friday finger food' dinner idea or weekend lunch.
Enjoy these tasty waffles for a weekend brunch or a 'breakfast for dinner' theme and save extras or double the batch and freeze to simply reheat in your toaster oven.
If you love the flavor of buffalo wings you are going to love this vegetarian recipe from Tasty.co for buffalo cauliflower you can make at home. Enjoy this as a side dish with a meal or as a healthy at home 'pub grub' appetizer or 'finger-food Friday' theme.
This protein packed granola recipe is so much tastier and nutritious than purchasing commercial brands. Enjoy granola on top of yogurt with fruit or as a morning breakfast cereal with milk.
I've tried many banana bread recipes but this easy recipe is a family favourite! We always make a double batch in my household so we can enjoy some fresh and some sliced from the freezer for healthy snacks on the go.
You are going to love the fresh flavors of this peanut noodle salad recipe by Registered Dietitian Shauna Kime for a colorful supper or lunch. This is a perfect meal when you have leftover chicken from the day before or want to create a meatless meal made with tofu.
This is a tasty make ahead recipe you can serve for brunch or a 'breakfast for supper' theme. You can also cook this recipe on the upper rack of your BBQ on hot summer days or bring this along to heat up on a grill over the campfire when camping this summer.
This recipe for Asian turkey lettuce wraps is a simple speedy meal you and you family will love. Try it during the week or as a 'Finger Food Friday' theme.
A great take-along, or add to lunches as a dessert or snack idea. You can even get the little chef in your home to help make these.
Wondering how to grill salmon the tastiest way? My Auntie Sheila shared this recipe with me many years ago and it has been a family favorite ever since. Serve this salmon with rice, quinoa or couscous, grilled vegetables and a side salad for a balanced meal.
This turkey chili with butternut squash and apples recipe tastes like Fall in a bowl! A few members of our team have made this, to rave reviews. What a delicious way to use butternut squash and apples during the autumn.
If you are looking for a family friendly weekday meal you can serve fresh (or from the freezer) try this potato or sweet potato shepherd's pie recipe. Having the option to swap out potato or sweet potato and a few minor seasonings allows you to use whatever you've got in the fridge or use up leftover mashed potatoes.
If you're preparing breakfast for a crowd, or if you want to prepare breakfast for a few days in advance, you have to try these cheesy baked eggs! No need to stand over a skillet and carefully watch these eggs, and you can easily adjust the recipe to the number of people you are serving.
Adding chickpeas to this traditional indian butter chicken recipe adds nutrients and fiber. You can also eliminate the chicken and make this only with chickpeas for a vegetarian butter chicken.
We hope you've enjoyed this wrap up of our recipes posts during 2020 – we look forward to sharing more tasty things with you in 2021. If there is something you'd like us to write about, leave your suggestion in the comments.
Find out more about the Virtual Dietitian services provided by the Health Stand team of Online Nutritionists specializing in meal planning, weight concerns, emotional eating, eating disorders, digestive health, heart health, diabetes, sports nutrition and more here: Dietitian Nutrition Counseling Programs.
Looking for more simple meal planning tips and healthy recipes for a healthier lifestyle? Sign up for our weekly newsletter for a healthy recipe of the week (and nutrition articles and videos with a balanced living philosophy to help encourage healthy habits but still save room for your favorites). Our nutrition newsletter is written by the Online / Calgary Nutritionists on our team who each hold a professional Registered Dietitian license to ensure you are getting credible advice.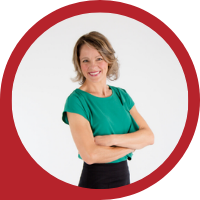 About Andrea Holwegner
CEO, Registered Dietitian, Counseling Practice Director & Professional Speaker
Andrea the «Chocolate Loving Nutritionist» is founder and CEO of Health Stand Nutrition Consulting Inc. since 2000. She is an online nutrition course creator, professional speaker and regular guest in the media. Andrea is the recipient of an award by the Dietitians of Canada: The Speaking of Food & Healthy Living Award for Excellence in Consumer Education....Read more